Révélation musicale de l'année
Alt-J a accepté chaleureusement de répondre à nos questions. Ils sont en plein milieu de leur tournée européenne.
Alt-J est un groupe produisant une musique très riche en sonorité et est considéré par la critique musicale comme le groupe révélation de cette année 2012. Nous en avons profité pour leur poser quelques questions.
Une interview à retrouver en français et en anglais.
English version 
In your album, the vocal parts are carefully produced. Have you ever done choral before?
Gus, the keyboard player, was a chorister at Ely Catherdral while he was at school. He is very good at coming up with interesting harmonies and he ran an Early music choir made up of friends, including Joe, while we were at university in Leeds.
How do you work in studio and for the tracks' composition (texts, arrangements…)?
Joe writes the lyrics and the main melody then the rest of us come up with our own parts and we restructure both in rehearsal as well as in the studio. The great thing about being in the studio is that you can really see which parts work and which don't so you afford to strip things down as well as try out new spontaneous ideas that seem to just always happen in the recording studio.
Can you tell us more about Charlie Andrews' work in the creation of 'An Awesome Wave'?
He is in a band called the Laurel Collective. He also runs a festival called 'In The Woods' each year somewhere is Kent. His studio is in Brixton and he is a top bloke.
Rhythm changes are awesome in the album. Rhythmically speaking, have you been influenced by Vince Clark or some brit pop scene?
I'm not sure who Vince Clarke is. Hang on I'll google it. Oh, well I'm sure he has been an influence subconsciously but we hadnt' heard of him before. I'm sure his work has permeated our brains somehow. The problem with influences is that we don' really talk about what we want our tracks to sound like with each other. We just let things happen. So we never really talk about other musicians.
Your album is crammed with artistic references (cinema, literature, photography) you're your clips are inspired and inspiring. What is your connection with Art and more generally with Culture?
alt-J (∆) – Fitzpleasure (Official Music Video)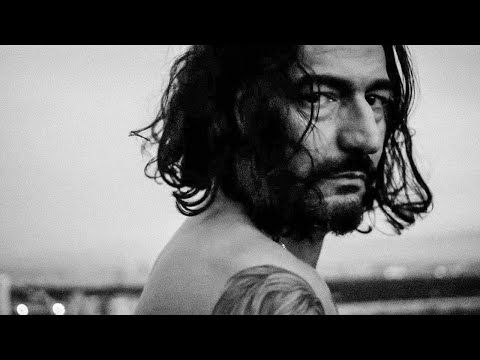 Three of us studied Fine Art at university together so it was something we were immersed in for three or four years. I think it would be fair to say that it is something we have all been interested in. But we also don't think that art should stick to tradition and that everyday stories, book and films are just as important and interesting for as as the idea of "Fine Art" with a capital A.
Your band's name comes from the computer command "alt J" and you found your record sleeve on Google. Is the web an integral part of your music (inspiration, communication)?
Of course. Like anyone else our age we spend alot of time on the internet. Perhaps it is the only truly public space left. It is changing how we interact, organise and think. So it seems relevant to utilise it as much as we can with our music.
Can you give us 5 tracks that you're listening in a continuous loop?
TNGT: higher ground
Princess chelsea: machines of loving grace
Kendrick Lamar: poetic justice
Haim: better off
jerry rapherty: right down the line
What is going next after 'An Awesome Wave'?
TOUR TOUR TOUR!
The closing word is all yours!
x PEACE x
Alt-J – Buffalo
Version française
Dans votre album les parties vocales sont très soignées, avez-vous fait du chant choral avant ?
Gus le clavier était choriste à la Ely Cathedral quand il était encore à l'école. Il est très bon pour trouver des harmonies intéressantes et il a dirigé une jeune chorale avec des potes, y compris Joe, lorsqu'il était à l'université de Leeds.
Comment travaillez-vous en studio et pour la composition des morceaux (textes, arrangements…) ?
Joe écrit les paroles et la mélodie principale, puis les autres débarquent avec leurs propres parties et on restructure le tout aussi bien pendant les répet' qu'en studio. L'avantage d'être en studio c'est que l'on peut vraiment voir quelle partie fonctionne et quelle partie ne fonctionne pas donc on économise le fait de tout démonter ou d'essayer des idées spontanées qui semblent trop justes, cela arrive tout le temps en studio.
Est-ce que vous pouvez nous en dire plus sur le travail de Charlie Andrew dans la création d' « An Awesome Wave » ?
Il fait partie du groupe Laurel Collective. Il dirige aussi un festival qui s'appelle « In The Woods » quelque part dans le Kent'. Son studio est à Brighton et c'est un mec génial.
 Les livres et les films sont tout aussi importants que l'idée des Beaux Arts avec un grand A.

Alt-J
Les changements de rythmes sont géniaux dans l'album. Rythmiquement parlant, avez-vous été influencés par Vince Clark ou la scène Brit Pop ?
ALT-J ∆ – Matilda
Je suis pas sûr de savoir qui c'est… 2 secondes je le google. Ah oui, je suis sur qu'il a été une influence dans notre subconscient mais on n'avait jamais entendu parler de lui avant. Je suis sûr que son travail s'est inscrusté dans nos cerveaux. Le problème avec les influences c'est qu'on ne parle pas avec les autres de comment on aimerait que les sons rendent. On laisse juste aller les choses. Donc on ne parle jamais d'autres musiciens.
Votre album est truffé de références artistiques (Cinéma, Littérature, Photographie) et vos clips sont inspirés et inspirants. Quel est votre rapport avec l'Art et plus généralement avec la Culture ?
Trois d'entre nous ont étudié ensemble les Beaux-Arts à l'université donc c'est quelque chose dans quoi on a été immergés pendant trois ou quatre ans. Je pense que ça serait juste de dire que c'est un domaine auquel on a tous été intéressés. Mais on ne pense pas que l'Art devrait s'en tenir à la tradition et les histoires de tous les jours, les livres et les films sont tout aussi importants que l'idée des Beaux Arts avec un grand A.
Le nom de votre groupe vient de la commande de clavier « alt-J » et vous avez trouvé votre pochette sur Google. Est-ce que le web est une partie intégrante de votre musique (inspiration, communication) ?
Evidemment, comme n'importe qui de notre âge on passe beaucoup de trmps sur internet. Peut être que c'est le dernier espace public qui reste. Ca change comment on intéragit, organise et pense. Donc ça semble pertinent de l'utiliser autant qu'on peut avec notre musique.
Est-ce que vous pouvez nous donner 5 morceaux que vous écoutez non-stop en ce moment ?
TNGT: higher ground
Princess chelsea: machines of loving grace
Kendrick Lamar: poetic justice
Haim: better off
jerry rapherty: right down the line
Qu'est-ce qui vient après « An Awesome Wave » ?
TOURNEE TOURNEE TOURNEE !
Le mot de la fin est pour vous !
x PEACE x